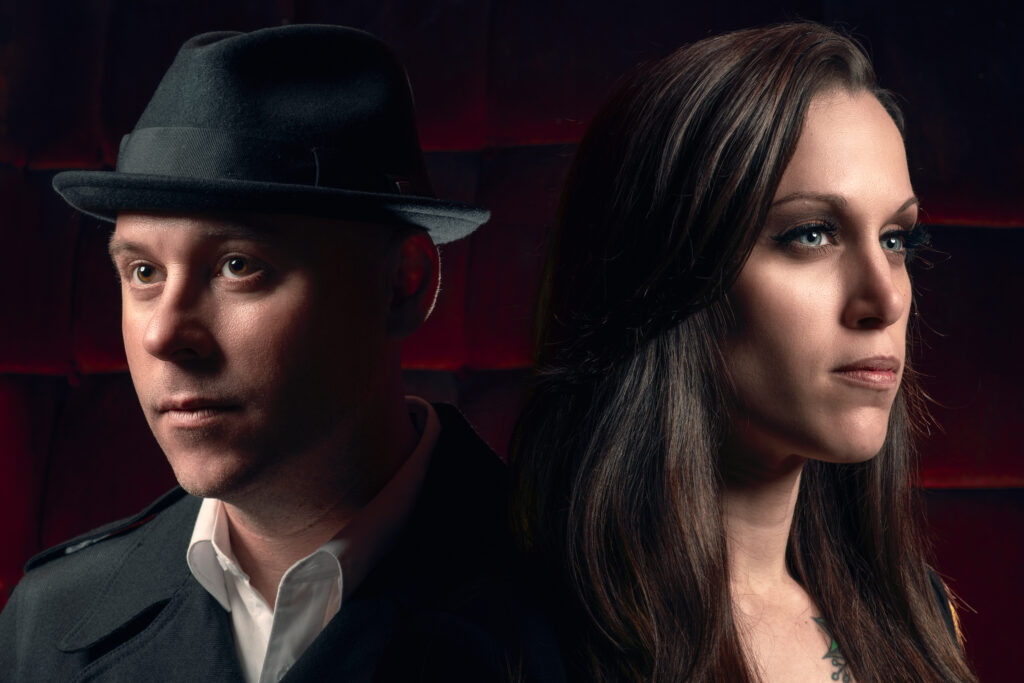 "It's simple, but in a stylish and very beautiful way," mulled Flogging Molly bassist Nathen Maxwell of his new band VOLORES, with his singer-songwriter wife Shelby.
The duo's debut album, AGES, explores universal themes of life, love, and death through dark, indie rock motifs and disarmingly frank lyricism. The Colorado-based couple jokingly dub their sound "mountain goth." Organic, haunting, and relentlessly authentic, VOLORES' broad appeal lies in its raw channeling of the mortal condition, including mental health struggles, that the couple have not only experienced, but experienced together.
"I feel like the honesty and vulnerability is a large part of what makes us accessible and human," offered Shelby. "I'm screaming my fears and insecurities out into the world."
Shelby spent several years crafting the songs that would become AGES, often while Nathen was on tour with Celtic-punk icons Molly. She sent her home demos to Nathen out on the road for structuring and arranging. Counterintuitively, it was COVID that cemented what was brewing.
"The silver lining of the pandemic was that it really gave us time to realize that this body of work could become this collaboration, this songwriting partnership," Nathen recalled.
The twelve tracks they settled on were captured, mostly live, in just five days at Texas' storied Sonic Ranch studios. The album's understated self-production strictly serves its sentiments and songs, without regard for commercialism or genre. Every note remains visceral and personal.
"It's a coping mechanism; to put into music these really dark pieces of ourselves that can so easily be hidden from the world," said Shelby. "Hiding them in plain sight, within our music."
The album's title track and first single showcases Shelby's subtly tremulous, Chrissie Hynde-inflected timbre in lurking verses and a defiant hook stained with VOLORES' distinctive, couple-close harmonizing. Palpably anxious follow-up "All That We Could Need" frames Shelby's glacial, imploring vocal with Interpol/Cure-ish upper-register bass countermelodies, personifying VOLORES' intuitive marriage of outdoorsy Americana and elegant post-punk.
Ostensibly breezy standout "Carrion Cry" reveals itself in its play-on-words hook. "Carrion is the decaying flesh of a dead animal," said Shelby. "But we sing it as a carry-on cry: to continue moving forward; to allow the death and decay to fall off you and be reborn into something new."
The Maxwells will take VOLORES as far as they can, for as long as they can, including touring as a trio (completed by drummer Art Brown) that sounds refreshingly close to their recordings.
"This is an extension of my life's work; of Shelby's life's work," Nathen concluded. "Our ambition is to maximize this band within the time that we have to do it."
---
---
CONTACT US